Balloon Related items click here http://www.smilephoto.com/pages/BalloonRelatedBTS.html
SMILE Photography is,
LOOKING For Your...
Antique, Collectible Cameras and Photo Related items.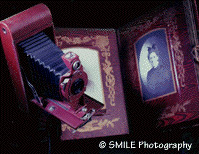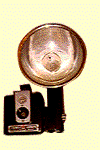 Buy-Trade-Sell
Turn your old cameras into CASH$$$
email us with the name and description of the item you have for sale or call us at (516)868-6920
back to SMILEphotography
---
DIGITAL Cameras for SALE
slightly used...
Nikon D70 Body ONLY $250.00
Canon 10D Body only, in box with all original contents $250.00
Canon 24-70mmL lense only, in box excellent condition $925.00 *SOLD
FILM Cameras for sale
Hasselblad 500 CM bodies and CF Lenses to many to list call for info, (516)868-6920
Hasselblad 500 ELX with 2 ni-cad batteries and charger,
with accute mat screen and waist level finder $600.00
Mockba V 6X9 Folding Camera $85.00
Mamiya 6 Body with a 75mm lense $1200.00
Mamiya RZ67 with 127mm lense, AE Prisim, 120 Back $750.00
Mamiya C220 Body $75.00
Nikon EM with 50mm lense $75.00
Leica M6 Body $1350.00
35mm 2.8 RF for M3 $250.00
Graflex XL wide with 47mm f8 frame finder, groundglass back $890.00
Graflex 5X7 Stereo Camera model II $2700.00
Contraex Bullseye 50mm 1.4 lense,excellent condition,asking $600.00
Exakta VX 50mm F.2, prism,waistlevel finder, repaired a pinhole in shutter, good condition, asking $100.00
Image Tech 3-D camera NEW excellent condition,asking $25.00
Silar 3 1/8" lens shutter needs repair, fair condition, with 2 cut film holders, asking $200.00
Leica M-5 chrome body 3 lug, 2 slight dings, very good condition, asking $9500.00
Leitz Elmar 135mm F.4,w/ shade,glass excellent condition,cosmetics very good, asking $250.00
Rolleicord Model III with improved Brightness Focusing screens asking $100.00 (2 available)
---